1675474
customers using our apps
We are on a mission to bring banks & financial institutions to mobile fintech and create an
unforgettable customer experience
Your Innovation Engine
Work with a group of young dynamic entrepreneurs and engineers

Unmatched Expertise in FinTech Enterprise
For building a customer facing mobile solution for needs great level of understanding enterprise level systems and new technologies in the mobile world. DBL is the perfect combination for this and we have proved this with our engagement with largest financial institutions in the world

Pioneer in mobile & Middleware technologies
When it comes to mobile, user experience and performance matters. We bring in you the best team who can create world class customer experiences along with top noche mobile technology expertise. Our middleware systems are know for scalability , robustness and security

Unconventional way of problem solving
We have no legacy burden & don't mind going the unconventional ways to solve problems. Working in tight schedules & creative problem solving are stuffs that we do everyday & love to do every time

Strategic partnership Model
We proved to be our clients trusted partner because we are built for agility, quality & innovation. We keep a flat organizational structure promoting innovation inside our team that can be leverage by our strategic partners.
2014
Formed inside MobME
Feb - Launched India's First mpassbook for Federal Bank
Powered one of India's largest bank with our mpassbook
2015
June - Our first fully integrated retail banking solution
Aug - First time in India we introduce a mobile app to open a bank account
Dec - Expanded ourself to provide mobility solution for an international remittance player.
2016
Jan - Launched our second retail banking solution partnered with IBM for a leading bank
April - Expanded to NBFC to provided first of its kind mobile solutions for gold loan
Nov - We are currently working on Banking 3.0- Contextual banking, UPI apps, Wearable banking, AI-IoT solutions, among others.
Our FinTech contributions
DBL is an end to end FinTech solution enabler and a trusted mobility partner for enterprises. We concentrate on building products above our solutions at the same time customizing the products for our client needs. Our customers comes back every time for our advices & to take the engagements to the next level.
Our Solutions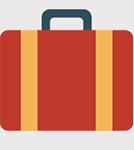 Corporate Banking
DBL understands the importance of corporate banking like our clients. Providing highly secure, and easily integrated corporate banking solutions, we stand to solve any kind of functions needed like cash management, loan products, trading & employer services.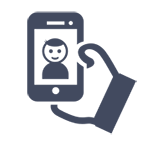 mSelfie App
India's first mobile app for bank account opening. We revolutionized and contributed to the financial inclusion drive in India by making it possible for anyone to open a bank account from anywhere in the easiest way possible using their personal mobile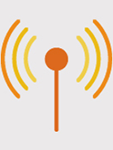 UPI Based App
The launch of Unified Payment Interface has created a huge demand for UPI compliant mobile applications from all the major banks in India. DBL's technical know how on UPI platform and our domain knowledge of complex banking systems are our key enablers for providing UPI based application services to our customers.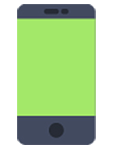 m Passbook
The award winning mobile application from DBL. Includes custom packaged features like credit card management, selfie account opening, multiple language support, actionable push notifications, passbook for CASA, loan & deposit, expense manager with spend analytics, web dashboard to manage app, etc.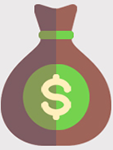 Retail Banking Suite
Industry leading retail banking apps with packaged features like easy navigation grid, balance check, quick pay, mobile recharge, fund transfer, history, beneficiaries, and other endless customized features.
Contextual Banking
Banking 3.0. We do a lot contextual banking. DBL adopts an entirely new strategy of customer focused banking, different from the traditional organization focused one. It starts with the customer, understand customer needs, simplify, optimize, and then to define a business model that meets those needs. DBL understands digital customer behavioral trends and focuses on our customer's moments of truths while enhancing their mobile experience.
Forex banking solutions
We are partnering with forex companies for international remittance applications with cross border features, transfer tracking, country specific themes and languages, and other customized features.